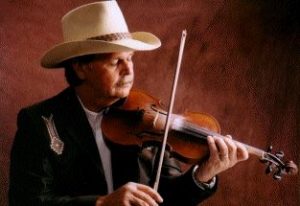 Steve Hill is a 5 time BMI Award Winner, extraordinary guitar player, accomplished fiddle-violin player and the songwriter of 9 hit songs to date, 4 of which charted #1. The song "Love Reunited" was written by Steve Hill in conjunction with Chris Hillman and launched the Desert Rose Band into a Grammy nomination in 1989.
Steve is a fantastic singer and performer in his own right, and as a recording artist has been on the Maranatha, Shelter and Mercury-Polygram labels.
He has worked with many artists over the years such as Vince Gill, Rita Coolidge, Roseanne Cash, Jim Croce, Karen Brooks, Nitty Gritty Dirt Band and many others. Steve Hill began writing with Chris Hillman, and together they wrote such hits as "Love Reunited", "Summer Wind", "I Still Believe In You", "Start All Over Again", "In Another Lifetime", "Story Of Love", "Will This Be The Day", "Come A Little Closer" and "Twilight Is Gone".