– More names will be announced soon-
Ronan Chris Murphy, Festival Producer & Mentor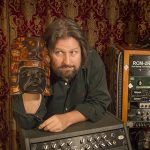 Ronan is a multi-genre record producer and engineer that works around the world. His diverse album credits include Gwar, King Crimson (several albums), Terry Bozzio, Steve Morse, Ulver, Pete Teo, Jamie Walters and hundreds more. Some of his engineering music for video game credits include Assassin's Creed Brotherhood, Yoku's Island Express and Mafia III and he recently mastered the score album for Jordan Peele's hit film "Get Out."
He works in studios around the world as well as his own studio, Veneto West. He has been writing and performing since he was a teen and still collaborates with many of his production clients. His recent writing collaborations with the band Gwar hit the Billboard charts in the United States and Canada.
Derek "Dee" Bramble, Mentor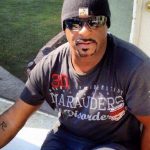 Derek, "Dee" as his friends call him, has written & produced for the best of the very best, including David Bowie, Whitney Houston, American Idol, Will Smith, Daughtry, Faith Hill, Elliott Yamin, Jaki Graham and Anastacia, Tina Turner, Mandy Moore, The Power Station, The Manhattan Transfer, Vanessa Williams to name just a few. They all turned to the British Songwriter and Music Producer to add something fresh and exciting to their albums. Dee is responsible for many double, triple, and even 5-time platinum albums.
With a lengthy list of writing and production successes, Dee has shown that his skills are not limited to a specific genre of music, including contributions to very successful Country, Soul, R&B, Rock and Pop acts. Some of his writing partners have included Rod Temperton, Diane Warren, Lindy Robbins, Jeff Barry, Franne Golde, and Damon Sharpe.
Derek is currently working on several projects with up and coming artists which will add to his already impressive tapestry of work.
Marvin Etzioni, Mentor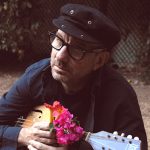 Marvin is an American singer, mandolinist, bassist, and record producer. Also known as the Mandolin Man, Etzioni is best known as a founder of, and bassist for, the band Lone Justice. He is a noted record producer and has released three solo albums.
Etzioni has produced numerous artists, including Peter Case, Counting Crows, and Toad The Wet Sprocket. Current productions include the new Stephen Stills and Judy Collins albums. Etzioni's compositions have been covered by Cheap Trick, Victoria Williams, Julie Miller, and Judy Collins. Etzioni produced and wrote songs with the Williams Brothers, (Andy Williams' nephews Andrew and David). Etzioni and David Williams co-wrote "Can't Cry Hard Enough" which became his most successful song.
Liz Redwing, Festival Coordinator & Mentor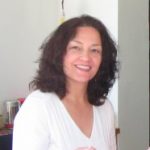 Liz has spent over 3 decades working in the music industry. She worked in publishing at Interscope Music, in distribution and legal at MCA records, and as an A&R scout for Atlantic Records. She has also worked for several entertainment legal and management firms including Roger Davies Management, Manatt Phelps & Phillips, Michael Dixon Management and Tsunami Entertainment, et. al.
She is currently the administrative director of the Association of Independent Music Publishers, and the business manager of Recording Boot Camp and Veneto West Studios. Notable credits include working with Tina Turner, No Doubt, Ron Sexsmith and Steve Stevens, et. al.
Kevin Quinn, Mentor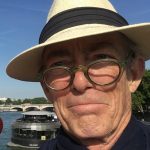 Kevin began his career writing songs that were used nation wide as popular ad campaigns for Target Stores and featured such artists as Amy Grant, Vince Gill, Trisha Yearwood, Michael W. Smith, Betty White and the Muppets.
He went on to compose theme songs with collaborator Randy Petersen for a number of television series, including Sister, Sister, Bill and Ted's Excellent Adventures, Fired Up, Nearly Departed, Gravedale High, Disney's Goof Troop, Recess, Bonkers, 101 Dalmatians, as well as Brandy and Mr. Whiskers for which he received an Emmy nomination.
He has composed featured songs for Disney's High School Musical, Teacher's Pet-The Movie, The Proud Family, A Goofy Movie, Kronk's New Groove, Lion King II: Simba's Pride, Aladdin and the King of Thieves, The Return of Jafar, The Hunchback of Notre Dame II and Mickey's Magical Christmas. His songs have been featured in many television shows, including Kim Possible, Pepper Ann, Hercules, Little Mermaid, Jungle Cubs, All Dogs Go To Heaven, and Two Stupid Dogs.
Dave Nachmanoff
Dave Nachmanoff performs around the United States and Europe. In addition to his work as a solo artist, he is a long time guitarist and collaborator with Al Stewart (Year of the Cat).
Over the course of a dozen albums and countless tours, he has shared the stage with the likes of Alison Krauss, Cheryl Wheeler, Steve Forbert, Firefall, and John Wesley Harding (among many others), at venues ranging from The Bottom Line to the Glastonbury Festival. He's also paid his dues in myriad classrooms across the United States, sharing his talents and nurturing the next generation of budding troubadours.
Nachmanoff currently resides in Northern California, not far from the heritage vines that helped inspire his 2009 collaboration with Al Stewart, Uncorked.  Perhaps the most important trait he shares with his local agricultural cousins is that his songs, much like a fine wine, gain complexity and substance over time.
Rick Jarrard, Mentor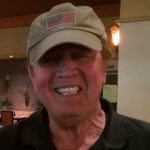 Rick Jarrard is a Grammy Nominated Producer of The Year. He has received over 40 gold and platinum albums which have generated hundreds of millions of dollars in sales. His productions have reached audiences worldwide in many different languages. A multitude of songs that he has produced have been used in over 230 motion pictures, television shows and commercials.
Rick produced the Jefferson Airplane's 'Surrealistic Pillow' which included 'Somebody To Love' and 'White Rabbit.' This album catapulted them to stardom and earned 'White Rabbit' a place on the Top 500 Rock Songs of All Time. Rick went on to produce Jose Feliciano's 'Light My Fire', 'California Dreamin', 'Que Sera' and one of the 25 Christmas Songs of All Time, 'Feliz Navidad' and many more of Jose's hits. Rick is responsible for the career of Harry Nilsson, signing him to RCA and producing 'Pandemonium Shadow Show' and 'Aerial Ballet' which included 'One', 'Without Her', and his most famous hit, 'Everybody's Talkin,' which was subsequently used in the award winning film 'Midnight Cowboy.' He found Michael McDonald when he was only 17, brought him to Los Angeles, signed him to a record deal and developed him as an artist and songwriter. Rick also produced numerous other top artists in his career.
Rick became friends with Elvis when Elvis asked him to put his band together for his comeback tour in Las Vegas. They remained friends until Elvis passed away.
Rick owns Rick Jarrard Productions, Uncle Josh's Song Emporium, Friday Records LLC, Friday Group Music Publishing LLC, and Friday Records Music Publishing LLC.
He has served on the Board of Governors for NARAS and several other entities in the industry. His career has earned him a place in Who's Who in The World, Who's Who in Finance and Industry, and International Dictionary of Biographies.
Rick is currently working on several recording and film projects as well as running his record, publishing, consulting and management companies.
Steve Kramer, Open Mic Host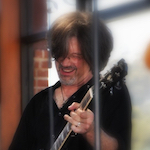 Guitarist/Vocalist/Songwriter Steven Kramer is a Los Angeles native who has Rock-n'-Roll oozing through his veins. Recent tests also show total cholesterol levels and platelet counts that are well within normal limits.
Kramer, a published songwriter; has written and recorded over three hundred songs. He signed his first record deal at fifteen years old, with Warner/Curb Records. That band, "Virgin", had their first single and subsequent LP, produced by mega-hit producer Michael Lloyd and KISS bassist Gene Simmons, respectively. They were the opening act on the Shaun Cassidy U.S. tour (the second highest grossing tour of the 1977/1978 season).
Steve has jammed, written and recorded with the likes of CC DeVille (Poison), Doug Fieger (The Knack), Carmine Appice (Vanilla Fudge, Rod Stewart), John Belushi and Dan Akroyd (The Blues Brothers), Sheldon Gomberg (Willie Nelson, Kenny Wayne Shepard, Rickie Lee Jones), Rob Brill (Berlin), Christian Nesmith, Jamie Hunting (David Lee Roth, Eddie Money, Roger Daltrey), and Jay Graydon (Steely Dan, Chicago, Earth Wind & Fire).
In 1990 he signed a lucrative, forty song publishing deal with Ira Jaffe's newly formed N.E.M.
Kramer's encyclopedic like knowledge of the Top 40 charts from 1955 – 1980 has rendered him nothing short of a human jukebox. Just be careful where you put the dime.
*Please note that  our mentors and performers are pros and could have last minute schedule conflicts. Our line up of mentors and performances is subject to change.